Determining if Entrepreneurship is Right for You
Dec 12, 2019
by Liz Marion and Nate Carden
photo by Bunker Labs
Entrepreneurship can provide the freedom and career satisfaction that you are looking for in your next professional move. Exploring your interests and passions are a good place to start when determining what kind of business you want to start.
Entrepreneurship: A path to career fulfillment
It's true that 50% of start-ups fail in the first four years, but if entrepreneurship is a possible path to career fulfillment, there are resources and organizations that can assist in determining if you have a viable business idea and if entrepreneurship is right for you. These resources can help improve your rate of success in starting your own business.
Critical aspects to starting a business include identifying a problem that needs to be solved, providing a solution to that problem, and identifying the customer that will buy your solution. Businesses exist to serve their customers.
Are you an entrepreneur?
Many successful entrepreneurs have similar traits, including humility and focus. The majority of entrepreneurs are not successful until after more than three attempts at entrepreneurship. The lessons learned from past failures encourage entrepreneurs to seek out and listen to advice from mentors and other seasoned entrepreneurs to increase the chances of success in their next venture.
Entrepreneurs with past failures also learn the meaning of focus in entrepreneurship. Small wins and building the business sequentially can increase the momentum to move the business in the right direction instead of having too broad of a focus area in objectives or customer base. Experience can lead to the proper focus in entrepreneurship. Entrepreneurship is not a one size fits all career path.
Resources and the right questions
When considering entrepreneurship as a path to career fulfillment, asking the right questions and creating a Vision of Success is an excellent place to start.
Can you picture success in your head? If you're able to visualize your specific version of success, it will be easier to achieve. Think of it as plugging a destination into a GPS — it's tough to start moving in the right direction if you don't know where you're trying to end up.
This goal — your individual Vision of Success — might help motivate you when things get difficult, and it may guide your decision making along the way. Knowing what Vision of Success you're aiming for will impact how you build your business.
Bunker Labs: Entrepreneurship resource case study
Bunker Labs, founded in 2014, is a 501c3 non-profit that aims to inspire, equip and connect the military-connected community to become successful entrepreneurs. With over 30 national chapters in 20 states, Bunker Labs serves the military-connected community with monthly Chapter Events, Bunker Brews, and annual National Events, the Muster Across America.
Bunker Labs brings different stage entrepreneurs, various organizations and community stakeholders together to bring meaningful and intentional programming that sparks conversation and facilitates progress for more veterans and military spouses starting successful businesses.
The mission is simple: Ensure that every veteran and military spouse entrepreneur has the network, tools and opportunities they need to start a successful business.
Where to Start
Bunker Labs offers an entirely free platform that answers the questions: Is entrepreneurship right for me? Is my idea a viable business? This stage 0-1 curriculum walks an aspiring entrepreneur through 4 Missions that deliver "idea to first invoice" applications for a new business.
Participants are able to build their Vision of Success and identify the problem that their business will solve. Bunker Labs provides a user-friendly resource platform, a fillable business canvas and visual planning guides, an engaged Facebook community, and future advanced opportunities for entrepreneurs that have completed the program.
Leave Launch Lab Online with a MeCanvas, Biz Model Canvas and Financial Planning Model. Gain a community of committed and encouraging early-stage entrepreneurs and like-minded peers.
Bunker Labs is a military-connected resource that also welcomes civilians to enter the conversation.
Questions: What business will you start with Bunker Labs? Is entrepreneurship right for you?
---
About Liz Marion
Liz is a Marine Corps spouse. She has worked in the entertainment and live event industries for more than 10 years. Liz has been involved with military spouse organizations for the past 3 years as a volunteer and advocate for entrepreneurship to combat military spouse unemployment.
Liz is currently serving as the Digital Community Manager for Bunker Labs' Launch Lab Online, a platform and curriculum for Stage 0-1 entrepreneurs, "idea to first invoice."
The easiest way to get in touch with Liz is through LinkedIn.
---
About Nate Carden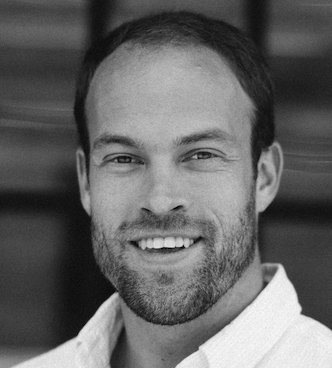 Nate graduated from the Air Force Academy in 2006 and then Sciences Po Paris in 2008. He served as a Captain in the Medical Service Corps at Langley Air Force Base and deployed to Afghanistan as a mentor of medical logistics to the Afghan National Army. After getting out of the Air Force in 2011, he founded a language learning tech start-up and an innovative meal service start-up.
Nate co-founded the Nashville Bunker Labs chapter with Blake Hogan in 2016 and is currently serving as the national Director of Programming, Partnerships for Bunker Labs.
The easiest way to get in touch with Nate is through LinkedIn.
Introducing
The Inside-Out Career Design Podcast
Join Us as We Search for Answers to the Age-Old Questions of
"What Should I Do With My Life?" and "What's Next for Me?"
Check Out Our Episodes